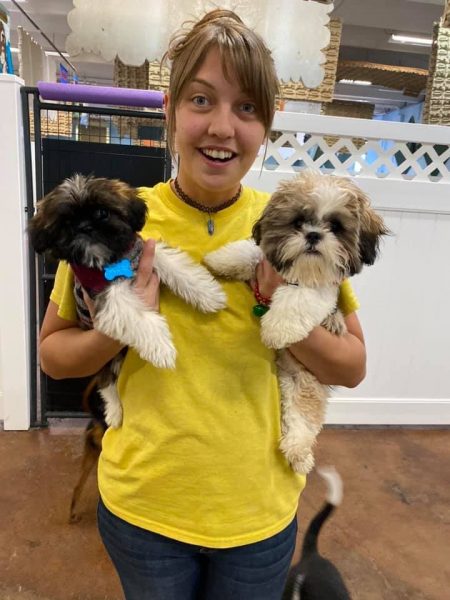 Fed up with working with humans, how about working with dogs. We provide a safe, positive and fun environment for dogs to play and stay.
We hire people to interact with the dogs and do a lot of cleaning.
You will receive 2 weeks of training, based on The Dog Guru's Knowing Dogs, before being responsible for your own group.
On going education through Pet Guru College and opportunities for certification.
You will be working in groups of no more than 15 dogs.
Mostly full time (40 hours) positions, although part time is available.
Great people provide great care for the dogs. If you meet all requirements, you can expect annual pay raises, plus additional pay for those in leadership roles. We also offer paid time off. We want to keep the best employees to provide good and consistent care to all the dogs we look after, and avoid the high turnover of a minimum wage industry.
We understand that some of our employees are looking for part time work, as a summer job or for additional income while attending high school or college. However, for those employees interested in advancement within the pet care industry, opportunities exist at Lucky Dog.
If you are interested in working at Lucky Dog please print out the application above and bring it in to either location. You can also stop by and pick up an application. All applications will be kept on file for 6 months, and if a position becomes available and you qualify you will be called in for an interview.
Way to grow!
At Lucky Dog we take the care of our canine guests very seriously! We understand that quality care can only be accomplished with a trained and caring staff.
"We are proud to promote a drug free working environment by way of pre-employment drug testing, and intermittent employee re-testing." Another way Lucky Dog ensures that our client's dogs are well taken care of in a loving, responsible manner!